Hengst Filtration is a family company founded in 1958 in Münster, Westphalia. With more than 3,500 employees at 23 locations worldwide, it develops innovative solutions in filtration and fluid management.
We supply technologically leading filtration systems in the areas of plant and mechanical engineering, industrial filtration, hydraulics, life science and health care. The tailor-made solutions are used in medical clean rooms, air conditioning systems, cleaning devices, industrial plants, power tools and robots. We are also a series supplier to the international vehicle and engine industry and a development partner for sustainable drive and mobility concepts.
In this way, Hengst Filtration makes future-oriented technologies possible in all sectors worldwide.
As a family business, we assume responsibility for the careful use of resources.

Jens Röttgering
Owner and Chairman of the Administrative Board
Corporate Video Hengst Filtration
Our vision: Purifying our planet
Mobility, health, technology, environmental protection & sustainability - we work every day on the major issues of our time. And with the goal of making the planet a cleaner place.
Millions of our products help to clean up the world. But it can be even better. We think filtration - in everything we do.
The way we think and act as a family business is shaped by our responsibility to use resources sparingly and by the challenge of making engines, machines and systems cleaner and more efficient with forward-looking filtration solutions, thereby improving our living environment in the long term.
As a company, we not only convince with innovative technology, but also through trusting and partnership-based cooperation with our customers all over the world. In addition, we want to offer all our employees a safe, sustainable and meaningful job.
The Hengst brand
The Hengst brand has stood for top quality in filtration for 65 years. Initially as "H filters for oil, fuel and air", we have been developing and manufacturing filtration and fluid management solutions for well-known automobile and engine manufacturers since the very beginning. In the meantime, Hengst has become a recognized brand for many areas of application in industry - also in industrial air filtration, for small devices or medical technology.
Hengst develops innovative solutions for well-known manufacturers and therefore also stands for original equipment manufacturer quality in the service parts sector. So you can rely on Hengst solutions for the entire product life.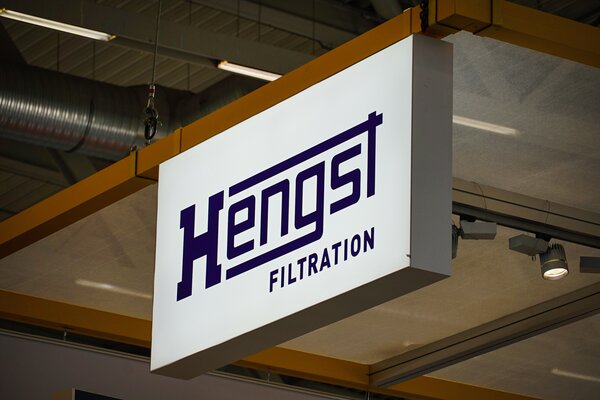 Your contact for questions about the company