Fuel filter modules
Tailor-made solutions for modern diesel drives in commercial vehicles as well as agricultural and construction machinery
There are few areas where filtration in vehicles has become more demanding over the last two decades than in the filtration of diesel fuel.
The drivers for these requirements were - and still are - the impressive technological optimisations of the injection systems. With the aim of increasing efficiency and minimising emissions, components and systems are constantly being refined and pushed to their technical limits. On the other hand, their sensitivity to contamination is increasing. System manufacturers are therefore forced to demand high purities of the fuel entering the injection systems.
In addition, engines used worldwide come into contact with widely diverging fuel qualities and increasingly with synthetic fuels, which are also contaminated with particles and water to very different degrees.
Particularly in commercial vehicles and in the off-highway sector, the internal combustion engine will remain the most widespread drive system for many years to come. In order to promote climate protection, Hengst is developing fuel filter systems for these applications in such a way that they can also be used with alternative fuels. State-of-the-art testing methods are used to ensure, among other things, the resistance of the filter materials to aged and thus acidic biofuels.
References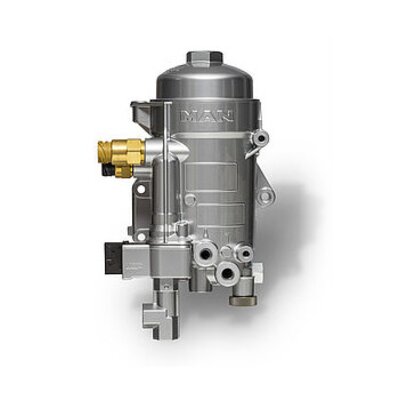 Fuel filter system for MAN
The fuel filter system meets the requirements of Common Rail technology and is able to remove finest dirt particles and also water from the fuel. With the respective sensor system (partially optional) and various valve functions, the fuel circuit is monitored and, if required, the flame start system is supplied and the separated water automatically discharged from the collection tank.
Type of product
Fuel filter system
Engine(s)
D15, D20, D26, D38
Model
TG-Series, Bus, Lion's City, Fendt Vario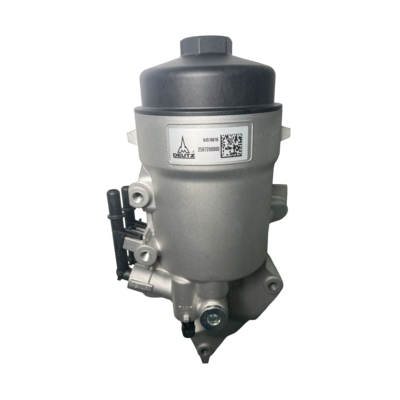 Fuel filter system for Deutz
High separation efficiency with simultaneously extended service life. Increase of the plastic content and thus weight reduction with simultaneously improved component strength. Due to a special elastomer mixture, the filter system has a high resistance to current fuels, even over a wide temperature application range.
Type of product
Fuel filter system
Engine(s)
Deutz TCD 4.1 / 6.1 Agri engines
Model
Various agricultural applications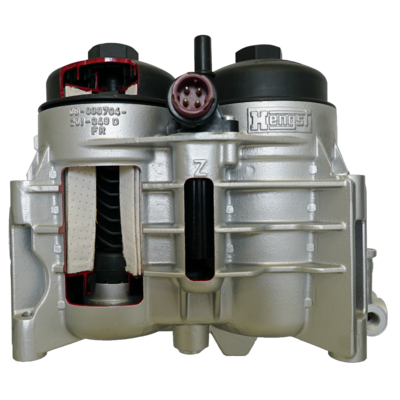 Fuel filtration for MAN
Due to the two-layer design, the double filter system achieves high separation rates for the finest dirt particles and has a significantly extended service life. The automatic continuous venting eliminates the need for manual venting after maintenance and service.
Type of product
Fuel filter system
Model
Various off-Highway applications