Welding fume filter
Optimal dust collection and highest operating convenience.
Whether welding, grinding or casting: many processes generate dust or smoke that is harmful to the health of personnel and the environment. With the DELBAG® Air Filtration range of dust collectors, you can ensure clean air quickly and reliably. The DELBAG® Air Filtration range of dust collectors combines high efficiency and easy handling in a compact unit design. By choosing the appropriate design and accessories, the entire range of DELBAG dedusters can be individually layn out for any application process.
Product variants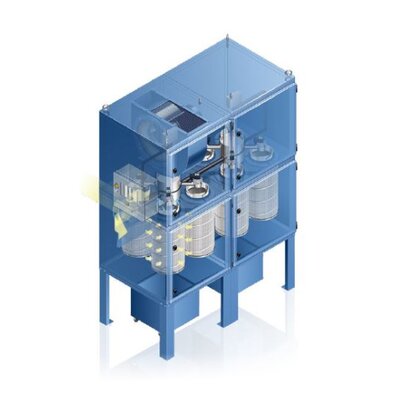 EuroJet - EJC
Welding fume filter
Designed in accordance with the latest insights of filter technology, this innovation is the optimal solution for almost all dust problems. EuroJet combines great efficiency and the simplest of handling in a compact system. Effective selection of the optimal version, and of the most suitable accessories, makes it possible to individually configure this cartridge dust collector for any application.
effective and reliable filtration and separation of dry dust and smoke, especially in the metalworking industries

a selection of filter media customized for individual application

non-flamable filter medium FireTex® especially for welding fumes

innovative filter-exchange technology with MultiPuls filter cartridges

panel equipment enclosure with integrated baffle plate

modular configuration

wide range of accessories

various control systems as options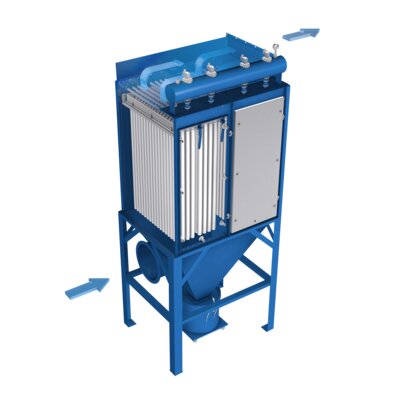 MultiJet - TJS
Welding fume filter
Designed according to the latest insights in filter technology, MultiJet cartridge dust collectore is utilized for almost any kind of dust. MultiJet is the preferred solution for shopfloors involved in the production and processing of granulated and powdered materials. The MultiJet cartridge dust collector is first choice for the mechanical and thermal processing of a great variety of materials – and for use in materials recovery.
Space-saving design with modular configuration

Fast, easy exchange of filters on the dust-laden air side

Non-flamable filter medium FireTex® especially for welding fumes

Compact cartridge-type cassettes with 13m² of filter surface

Variable time intervals and blasting times

Integrated compressed-air storage