Exhaust filter
Filtration solutions for residential and commercial electrical appliances
The exhaust filter keeps the emissions of the vacuum cleaner sweeping and vacuum sweeping machines within the applicable specifications and can optionally be equipped with activated carbon or odor reduction. The exhaust filter is especially allergy-friendly since the outside air is kept clean.
Especially important for allergy sufferers
The precise fit of the filter ensures maximum cleaning power and allows assessment according to EN 1822 and ISO 29463. In the commercial sector, the exhaust filter is also particularly relevant for occupational health and safety, so that the vacuum cleaner can also be used safely in areas with high hygiene requirements and meets the specific requirements of IFA and OSHA.
Occupational safety for high hygiene requirements
Our claim is to ensure progress at all levels of filter technology with innovative ideas and intelligently designed system solutions. The focus always remains on the sustainable protection and safety of people, machines and the environment. We therefore take high-performance filter solutions to the next level of development.
Filter with integrated RFID tag
An RFID tag integrated in the filter connects the filter to the central unit of the device and transmits status information. For example, to signal the optimum time for filter replacement or further maintenance intervals. Optionally, the filter medium can be equipped with invisible markers for simple and reliable plagiarism detection.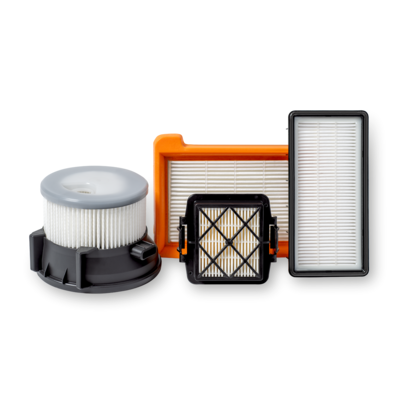 Advantages
Exhaust filter – Your customer benefit at a glance:
Keeps the emissions of the vacuum cleaner within the respective specifications

Optional additional equipment with activated carbon for odor reduction Lifetime filter design possible

Precise fit for maximum suction performance

Evaluation according to EN 1822 / ISO 29463 possible

Allergy-friendly by keeping the outside air clean

Fulfills IFA and OSHA requirements

Filter with integrated RFID tag for identification of the correct product
References
Exhaust filter Novaltec
Clean exhaust air due to HEPA filtration

Particle free and hygienic air

RFID tag inside of the filter links the filter with the ECU of the steam generator
Application
Steam generator
Exhaust filter Miele
Exhaust filter available in F9 or H13
Application
Home vacuum cleaner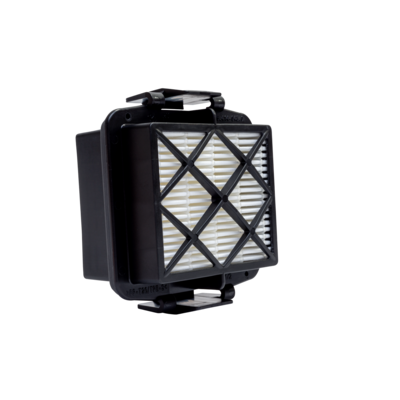 Exhaust filter Kärcher
Exhaust filter E10- and HEPA-version available
Application
Bagless upright vacuum cleaner for home purpose
Contact
Do you have any questions? We're here to help.