Dust boxes
Filtration solutions for power tools and power equipment
Dust boxes for power tools enable clean use of drills and grinders even under difficult conditions without connection to a vacuum cleaner. We precisely adapt our filters to the required efficiency levels, and the housings to the specific operating conditions and design specifications.
Safe functionality
The filters are easy to clean and achieve particularly long service lives and replacement intervals. In this way, the dust boxes contribute to the safe functionality and performance of power tools and power equipment while protecting people, machines and the environment.
Advantages
Dust boxes – Your customer benefit at a glance:
Dust boxes and integrated dust extraction systems
Precise adaptation of filters to diverse requirements

Easy and convenient cleaning

Long service life and replacement intervals

High-efficiency dust extraction as a result of low pressure loss

Dust classes L, M and H (EN 60335-2-69)

Filter efficiency 99.97% at 0.3μm (OSHA)
References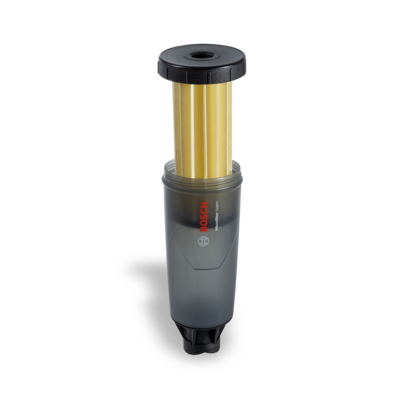 Dust box Bosch
Direct connection to grinder for dust free work

Open pleats for best dust removal
Application
Professional grinder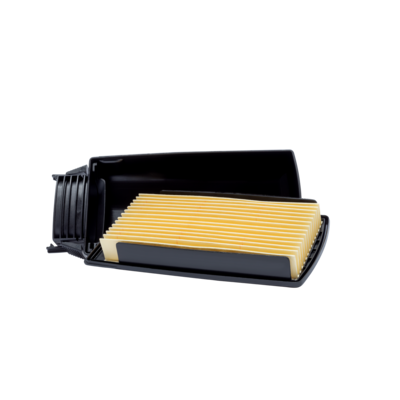 Dust box Bosch
Add-on for direct connection to grinder
Filter for dust box Bosch
Dust remover as optional add on

With optional US HEPA medium
Contact
Do you have any questions? We're here to help.