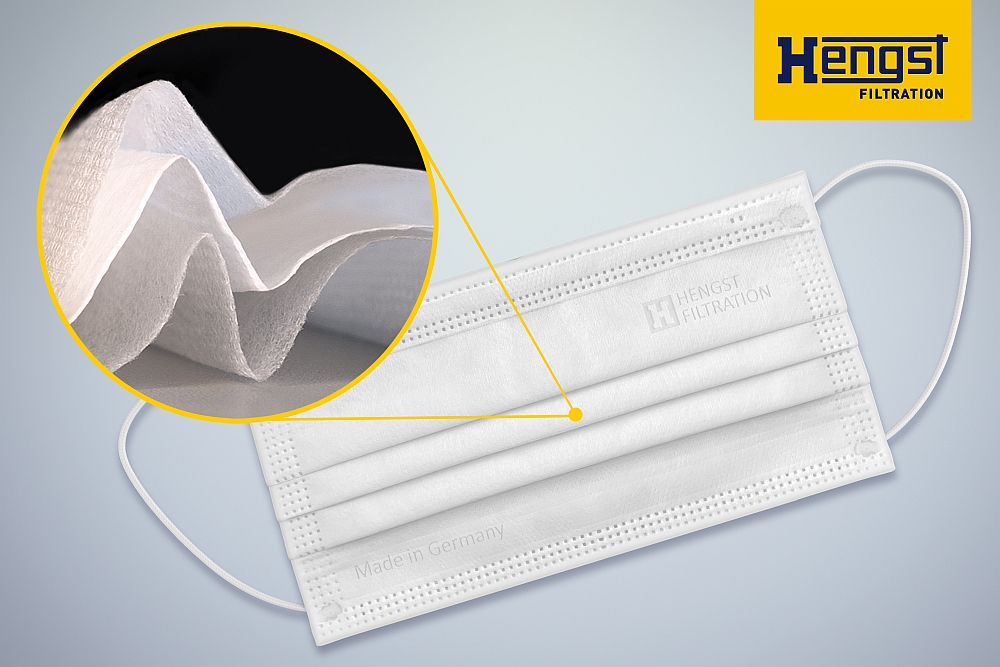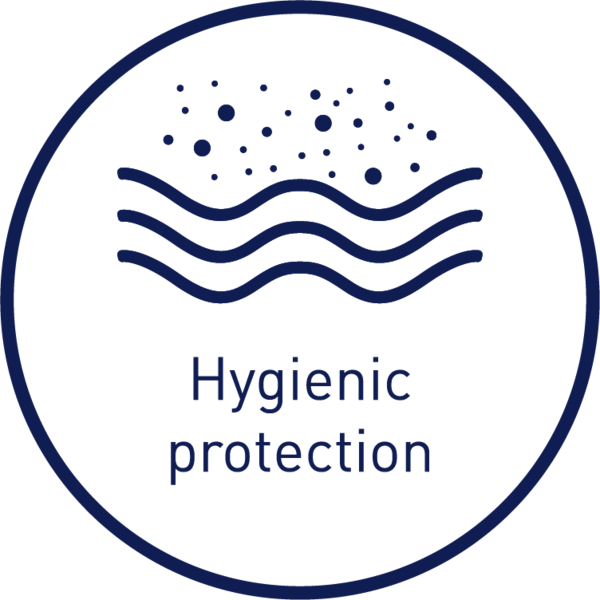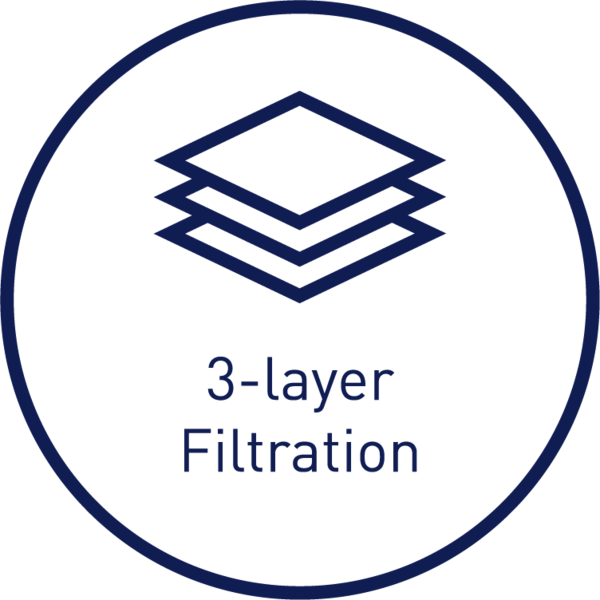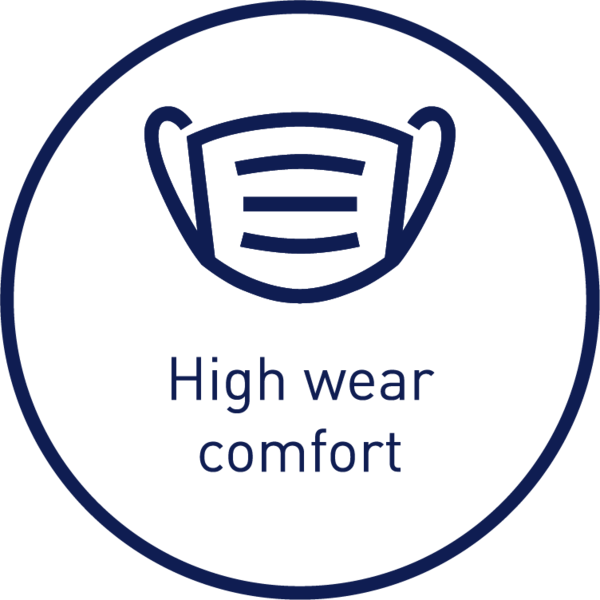 Medical surgical mask according to DIN EN 14683 Type II
The MNS 03 medical face mask protects against the transmission of infectious germs to other people. It is used to protect the patient during surgical procedures in operating theatres and is applied in many different areas of the health care system. The medical face mask also reduces the risk of spreading infections - especially in epidemic or pandemic situations.
The MNS 03 mask has been tested by an independent testing institute according to EN 14683 for medical face masks.
Various performance requirements have been tested according to the norm. Thus ensuring high quality standards such as: filter efficiency for bacteria (BFE), pressure difference for measuring the breathing
difference, biological safety and microbiological purity. Based on these tests the MNS 03 mask has been classified according to DIN 14683 as a Type II mask.
Certified quality Made in Germany.
The MNS 03 medical face mask was developed and is being produced under strict hygienic conditions at our development center in Münster.
Application advice
1. To put on the mask, bend the nose bridge forward and place the mask on your hand so that the headgears hang down.
2. Put the mask on under the chin - the nose bridge up.
3. Pull the straps behind the ears.
4. Use both hands to adjust the noseband to the bridge of your nose.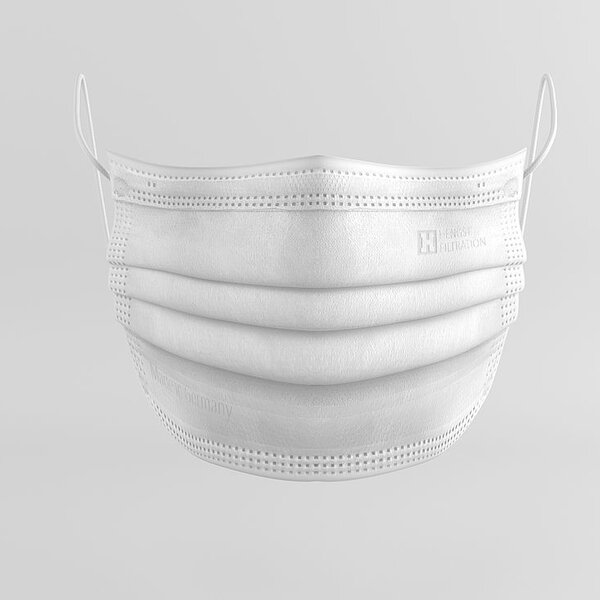 Product description
Three-layer face mask with ear-hooks and nose clip (ultrasonically welded).
Technical data
Description
Hengst MNS 03
Article number
PU 50 = 9436 310 000
Approval
According to EN 14683 Type II
Bacterial filter efficiency
>98%
Material
Polypropylene
Latex-free
Yes
Free of glass fibre
Yes
Durability
Performance criteria are stable over the life cycle of the product
The product has passed the complete conformity assessment procedure according to 93/42/EEC.